Strengthening The Future
NEW AGE CONCEPT EDUCATING OUR YOUTH
Back 2 School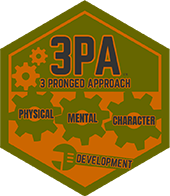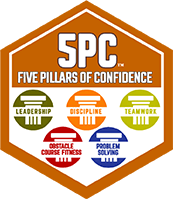 30% Off Registration & 15% Off Pass or 1st Month
A KIDS' FITNESS PROGRAM FOR THE MIND AND BODY TO STAY ACTIVE!
ALPHA COMPANY K-2 GRADE | BRAVO COMPANY GRADE 3-5 | CHARLIE COMPANY GRADE 6-8
WHAT IS JUNIOR BOOTS™?
Junior Boots™ is a one of a kind child development program created by military veterans. Our program is guided by our "3 PRONGED APPROACH™" that consists of Physical, Mental and Character development. Our 3PA™ is support by the "5 Pillars Of Confidence™". Obstacle course fitness, teamwork, leadership, problem solving and discipline. Every Junior Boots class is fun, challenging, confidence developing, team building and instructed by role models.
Far more than just an after-school activity, Hot Ground Gym® has designed Junior Boots™ program to be a comprehensive kids fitness and educational program that nourishes the development of children from Kindergarten to 8th grade. Fun, challenging obstacle course,"never give up" mindset, team building missions and encouraging environment makes this class to stand out from any other after school activities.
Our classes are broken down into 3 age groups.
Alpha Company K-2 grade

Bravo Company 3-5 grade

Charlie Company 6-8 grade